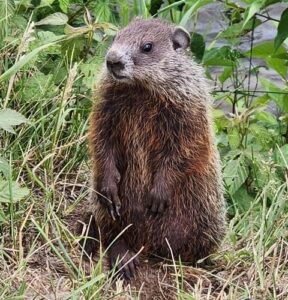 Well, as we near the end of the 2023 season, we realize we've had quite a bit to celebrate! The weather has been good overall, the fishing and hunting has been great – and all the new (and not so new) faces have been wonderful to see.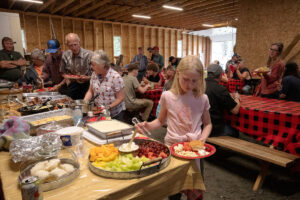 Perhaps the biggest news is that the ALL NEW LUMBERJACK LODGE celebrated the end of construction during our Grand Opening events in July. We want to thank everyone who came out to the open house and shared in the amazing dinner prepared by master smoker Craig Koleski.  Mark and the rest of the staff also want to thank our own Stephanie Childers for going the extra 10 miles when it came to preparing for everything.
See more photos below.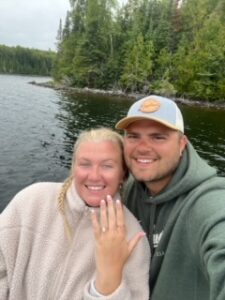 Congratulations to Tanner Hovey and Afton Moline who became an engaged couple at Lumberjack Lodge this summer! We expect to see you two every year on your anniversary!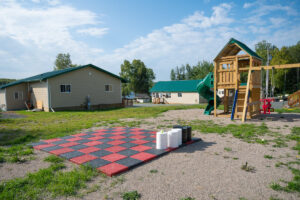 We now have a playground for the kids! Lumberjack is even more family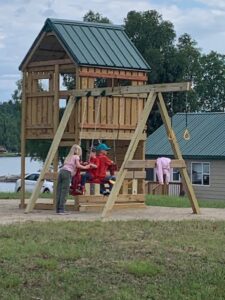 friendly with a full sized checkerboard and complete activity set.
The kids seem love it  – and so do the parents!